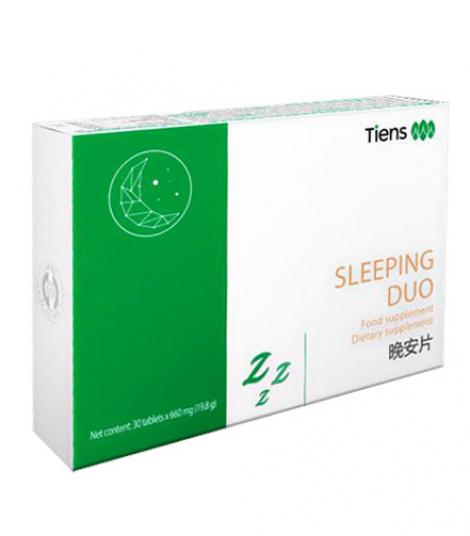 Sleeping Duo - Tiens Russia
Product available:
10 шт.
In order to maintain physical and mental health, we should sleep for at least 8 hours a day. Chinese Traditional Medicine recommends a 10-hour sleep – from 9 pm to 7 am. During sleep our body eliminates toxins, regenerates brain cells and skin tissue, secretes essential hormones. Even a short episode of insomnia leads to: fatigue, headache, gastrointestinal problems, irritability, problems with concentration. Sleeping disorders are most frequently caused by stress, and chronic stress increases the risk of many serious diseases. In addition, when extending night-time activity through watching television or surfing the Internet, we disrupt our inner biological clock.
It is advisable to sleep those hours that allow us to perform daily activities normally. But there are circumstances such as age, emotional state and other factors that prevent us from having a healthy dream. For people dealing with insomnia, TIENS has created TIENS Sleeping Duo – an innovative two-layer food supplement with a new technology of intelligent release in 2 phases. The supplement has a unique composition of ingredients, which, like california poppy, valerian or passion flower, improve the quality of natural sleep, and combined with a new smart release technology, increase the duration of sleep.
Importantly, it does not cause addiction upon prolonged use.