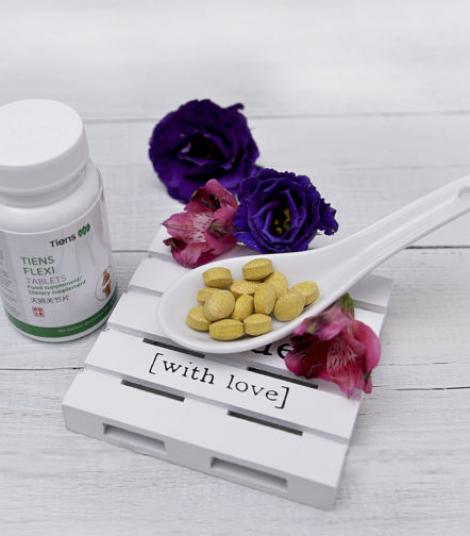 Flexi (Glucosamine and agaricus extract) - Tiens Russia
Product available:
10 шт.
People who suffer from joint conditions.
People who work hard manually and need extra protection for their joints and muscles.
People who lead an active lifestyle or do sports regularly.
People who wish to prevent age-related health decline, like joint stiffness, and want to stay active...
Active ingredients
Glucosamine
Chondroitin (marine)
Hyaluronic acid
Agaricus Blazei
Curcuma
Devil's claw
Daily dosage
Take 2 tablet a day, between meals, with a full glass of water. Do not exceed the specified daily dose.