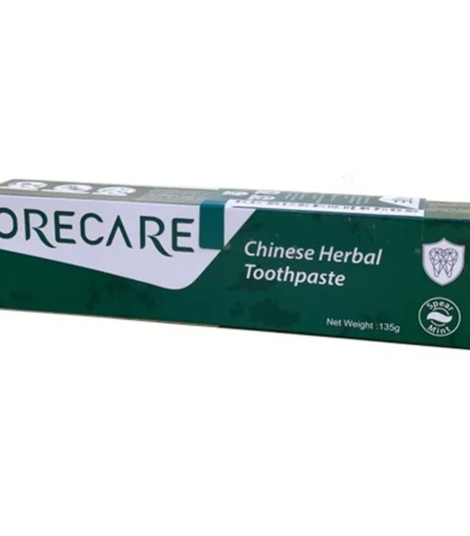 Orecare Chinese Herbal Toothpaste - Tiens Russia
Dimensions:
10 × 5 × 5 cm
It is a dental care product that is enriched with Sarcandra, Honeysuckle and Wild Chrysanthemum extracts. The fine paste material & high-grade, silica, supplement provide thorough cleaning & protection function. A dental care product that is enriched with strontium & Paeonol. Strontium is globally recognized to desensitize teeth & increase teeth's resistance to acid & mouton peel extract has the effect of resisting acid & inflammation, ceasing bleeding, relieving pain, reducing harmful heat & relieving gum swelling. It contains natural ingredients & safe to use.
Use 2-3 times daily especially at morning and before going to bed.