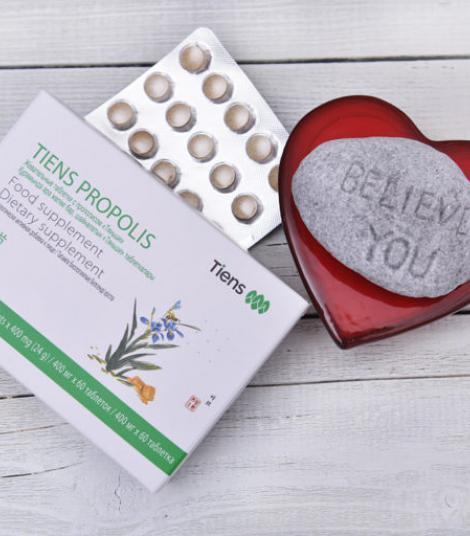 Propolis - Tiens Russia
Product available:
10 шт.
Propolis is a resinous mixture that honey bees collect from tree buds, sap flows, or other botanical sources. Natural medicine practitioners use propolis for the relief of various conditions, including inflammations, viral diseases, ulcers, superficial burns or scalds.

Ingredients:
Dextrose, Propolis (25%), Agrimonia Extract, Citric Acid, Vitamin C, Orange Aroma.

Benefits:
Anti-bacterial capabilities.
May helps to build and maintain healthy bone tissue.
May help in the relief of allergy symptoms.

Recommended Usage:
Get 2 tablets to dissolve in the mouth, 3 times a day.